When we play a three dimensional game, we are displaying that three dimensional world on a two dimensional screen. How does that happen? Well, the computer knows where in the scene all of the 3D objects are, and it goes through a process called "rendering".
In the simpler version of rendering called ray-tracing, we pick a location for the camera, a direction that it's facing, and a location that the screen (virtually) sits in front of the eye. Then we draw rays out from that eye, and see (a) what color the object (or part of the object) that they hit is, and (b) where they hit the virtual screen. Then we color that pixel on the virtual screen with that color. When we're done, we display that virtual screen on your actual screen.
In MAR1D, we can go through exactly the same process, but with a one dimensional screen in a two dimensional world. In actuality we use a faster rendering algorithm called rasterizing, but because the rendering is so basic in MAR1D, the results are equivalent.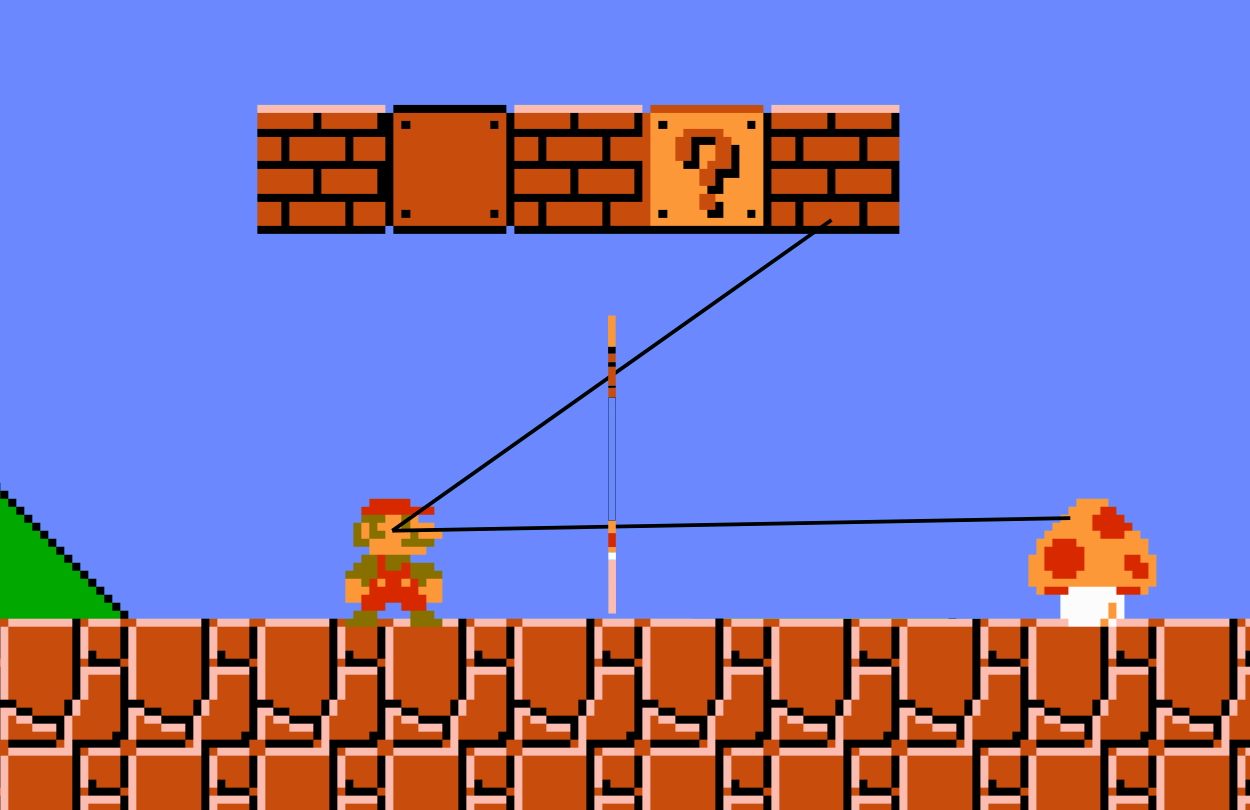 Another thing that might help you visualize what is happening: a two dimensional world, mathematically speaking, is virtually the same as a three dimensional world that is "translationally symmetric" along one axis. What that means is, we can imagine MAR1D as taking place in a 3D world where everything is the same out to infinity to your left and right.